1.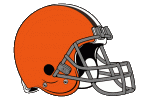 Browns: Josh Allen, Quarterback, Wyoming

I think Hue Jackson tipped his hand when he automatically declared Tyrod Taylor the starter. That tells me they are taking the QB who might be the least NFL ready of the BIG 4, but who has the the most impressive physical attributes and the highest ceiling, and that guy is Josh Allen who looks like a John Elway clone; big, strong, mobile and an absolute cannon for an arm, but he needs time to work on his technique and accuracy.
2.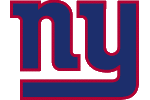 Giants: Josh Rosen, Quarterback, UCLA

If Reggie Bush, a USC legend (and they hate UCLA) says Rosen is better than Darnold, and he did, and he really took the time to articulate why, who am I to argue otherwise? I have to be honest, his argument sounded really convincing too. Sounds like he thinks Darnold is a little overrated.
3.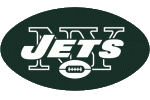 Jets: Baker Mayfield, Quarterback, Oklahoma

A lot of people in the media believe the Jets made this deal with three QB's in mind; Allen, Darnold and Rosen, the three prototypes if you will. I'm not buying it. I think its a smokescreen. I think they love the kid who was a +70% downfield passer in D1A two years in a row, the kid who can hit a gnat in the ass 30 Yards downfield, and the kid who is arrogant enough not to be the least bit affected by the organizations history of mostly failure. They need to change the culture and this kid will walk in and say; "I don't give a damn about your history. I'm here and we're gonna start winning football games now, and our only agenda is to win the Super Bowl." Sounds like something Broadway Joe would have said, they called him cocky too, and you know how that turned out.
4.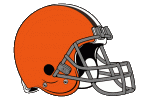 Browns: Saquon Barkley, Running Back, Penn State

If they really want to make Allen's transition to the NFL as easy as possible, and in the meantime not ask Taylor to do too much, they will jump at the chance to give them an elite RB like Barkley. Carlos Hyde is not even in the same ballpark as this kid.
5.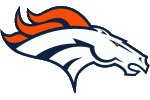 Broncos: Sam Darnold, Quarterback, USC

If you believe Elway is satisfied with Case Keenum and Paxton Lynch as the long term solutions, you must believe in Santa Claus and the Easter Bunny. Not to suggest there is no Santa. For our younger viewers, of course there is. :-) As for Darnold, he is the prototype and thats what Elway prefers.
6.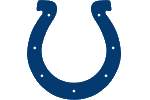 Colts: Quenton Nelson, Offensive Guard, Notre Dame

I've heard some really smart 'football people' call this kid the highest OL they have graded in 5+ Years. A lot of them also believe he's the best player in the draft as well as the safest pick. Considering what Luck has been thru with his health, this is a pick the Colts cannot afford to pass on.
7.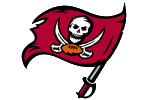 Buccaneers: Bradley Chubb, Defensive End, N.C. State

This would be a dream come true for the Bucs, their ideal scenario, and it probably happens due to the run on QB's and the Colts absolute necessity to protect Luck.
8.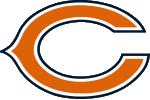 Bears: Marcus Davenport, Defensive End, Texas-San Antonio

Small school stud, may have to start him slowly as a situational pass rusher, but he's drawn comparisons to Demarcus Ware.
9.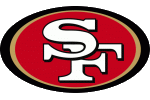 49ers: Denzel Ward, Cornerback, Ohio State

Yes they signed Richard Sherman, but they have virtually nothing of value to play the opposite corner. Ward is blazing fast and the kid can cover.
10.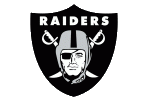 Raiders: Tremaine Edmunds, Outside Linebacker, Virginia Tech

Perfect fit and a kid with so much talent and tenacity he can easily win defensive rookie of the year.
11.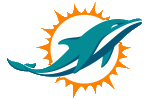 Dolphins: Lamar Jackson, Quarterback, Louisville
I know this seems like a bit of a reach, but teams are not afraid to reach for QB's in this league, it happens every year because the position is so important, like last year when the Chiefs traded up to 10 for Mahomes.
12.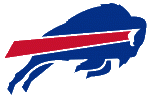 Bills: Minkah Fitzpatrick, Safety, Alabama

I suspect the Bills war-room will be crushed when Miami takes Jackson one spot ahead of them, so unless they really believe in McCarron, they better find a way to leap the Dolphins. That said, Minkah is a terrific player and terrific value in this spot, just not the QB they've been angling for.
13.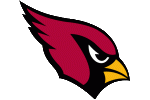 Cardinals: Derwin James, Safety, Florida State

TRADE: The Redskins don't have a 3rd RD Pick in this draft, the Cardinals have two. The Cards are willing to surrender one of them, slightly overpaying according to the chart, so they can leap GB for James who is really needed to replace the Honey Badger.
14.
Packers: Joshua Jackson, Cornerback, Iowa

The Packers would have loved James to replace Burnett, but having lost him to the Cardinals who made the leap, they settle for the big, ballhawking corner to replace House opposite King.
15.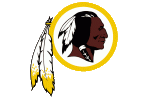 Redskins: Vita Vea, Defensive Tackle, Washington

Vea is a monster they can play at the nose or DE in the 3-4, and either way he will dominate. Reminds me of a young Kris Jenkins. This is the player they would have drafted at 13 anyway, so they lost nothing and added a 3.
16.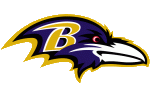 Ravens: Roquan Smith, Outside Linebacker, Georgia

Not sure Smith will fall this far, but if he does its a steal for the Ravens at a position of need. Smith is a sideline to sideline tackling machine.
17.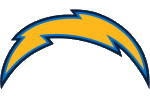 Chargers: Connor Williams, Offensive Tackle, Texas

The Chargers can use an upgrade at both tackles. Williams had a down year because he played hurt, but if you watch his 2016 film, when healthy, he looked like a TOP 5 Pick.
18.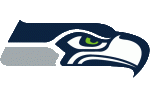 Seahawks: Da'Ron Payne, Defensive Tackle, Alabama

Seattle is essentially tearing it down and rebuilding, so they might as well take the BPA in this spot, and on my board that would be Payne. DT is one of the many positions where they can use an upgrade too.
19.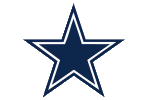 Cowboys: Jaire Alexander, Cornerback, Louisville
Having lost Sherman, Alexander will be a real consideration for the Seahawks at 18 too. If they do opt for Alexander, then I would project Payne to the Cowboys instead. Its a close call either way.
20.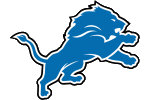 Lions: Calvin Ridley, Wide Receiver, Alabama

They have some nice WR's, but they really don't have a legit #1. Don't be deceived by Ridley's substandard numbers. He litterally had one of the worst passing QB's in the SEC, if not all of D1A.
21.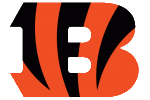 Bengals: Leighton Vander Esch, Inside Linebacker, Boise State

Their linebacking core is a mess, made worse by Burfict's recent suspension for PED's. This kid can play inside or outside and he's one of the most underrated players in this draft. Pro Bowl potential.
22.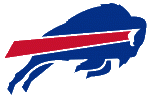 Bills: Mike McGlinchey, Offensive Tackle, Notre Dame

Traded Cordy Glenn in the hopes of moving up even further for a QB, and I'm sure they are not done trying, but if they fail and the board falls this way, they are better off replacing Glenn and drafting a QB in RD 2, someone like Lauletta, Falk or White.
23.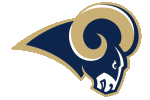 Rams: Harold Landry, Defensive End, Boston College

If the Rams add an edge rusher who can make a real impact, and Landry has a chance to be that kind of player in the 3-4, it can take their defense to another level, especially with the cover corners they have now.
24.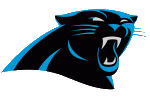 Panthers: Mike Hughes, Cornerback, Central Florida

They never did replace Josh Norman and its shown. Hughes is a big part of the reason why UCF went unbeaten in 2017. He turns #1 WR's into non factors.
25.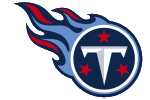 Titans: Sam Hubbard, Defensive End, Ohio State

Hubbard has a chance to be that double digit sack artist the Titans defense desperately lacks and needs.
26.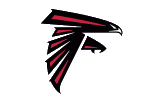 Falcons: Taven Bryan, Defensive Tackle, Florida

Poe has flown the coup and Bryan is terrific value in this spot.
27.
Saints: Hayden Hurst, Tight End, South Carolina

It would be ideal if they could get Brees a real playmaking TE here, and thats exactly what Hurst is. He'll start for the the Saints and make plays from day one. 25 year old rookie, but who cares, its not like Brees has ten years left to play. He needs a playmaker at TE right now.
28.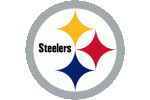 Steelers: Rashaan Evans, Inside Linebacker, Alabama

You can argue ILB is Pittsburch's biggest need. I can hardly imagine a better scenario for the Steelers than Evans falling to them here.
29.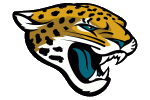 Jaguars: Courtland Sutton, Wide Receiver, SMU

Lost both Robinson and Hurns. Drafting a WR is a necessity. I considered Christian Kirk, but they have a similar WR in Marqise Lee. What they need is another big target for Bortles, and Sutton (6' 4"/220) is ideal.
30.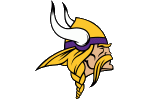 Vikings: Will Hernandez, Offensive Guard, UTEP

OG is one of the few places where the Vikings really need some help and Hernandez is exactly the monster the doctor ordered. This dude is a load.
31.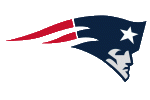 Patriots: Orlando Brown, Offensive Tackle, Oklahoma

Brown had a poor combine, but he's a massive OT, not a track star. I put more stock in his actual performance and film, and this kid protected protected Mayfield's blindside like he was protecting the Hope Diamond.
32.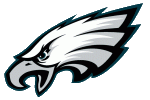 Eagles: Derrius Guice, Running Back, LSU

Sproles is aging and breaking down physically, Blount has already skipped to the Lions, and Ajay is just okay. Guice is a legit #1 lead back and would be terrific value with the last pick on day one.