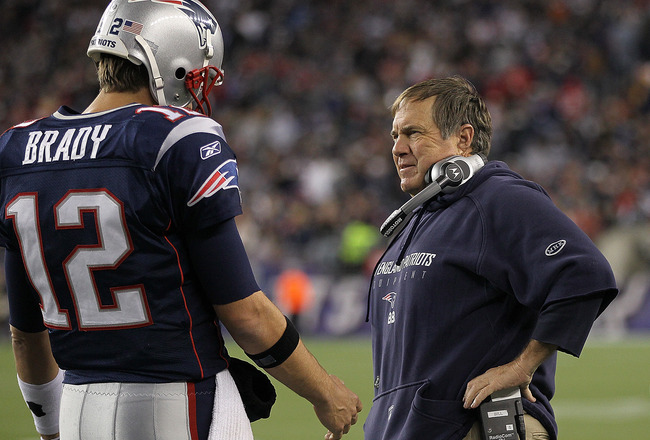 This article is not a break-down of last night's game. No analysis. No lessons or recap of what Jets fans witnessed last night. We are all well aware of what happened last night. And it was embarrassing.
What could have been and should have been a great game and an opportunity for the Jets to take control of the AFC East, was far from it, well, at least in the second half.
But again, this article is not about last night's embarrassment. What this is about is New England Patriot's head coach Bill Belichick.
Bill Belichick who usually doesn't give much to the media in terms of colorful sound-bites, like Rex Ryan does, had this interesting and colorful—to say the least—remark. As reported by Brian Costello of the New York Post, "Thirty-seven points on the best defense in the league, suck my d@#!," said Belichick as he was walking off the field.
What a classy guy.
Yes, the Jets were embarrassed by the Pats, again. And this quote just adds to the humiliation.
I sure do hope the Jets make the playoffs. And I hope they meet the Pats again, in the playoffs, for round three.